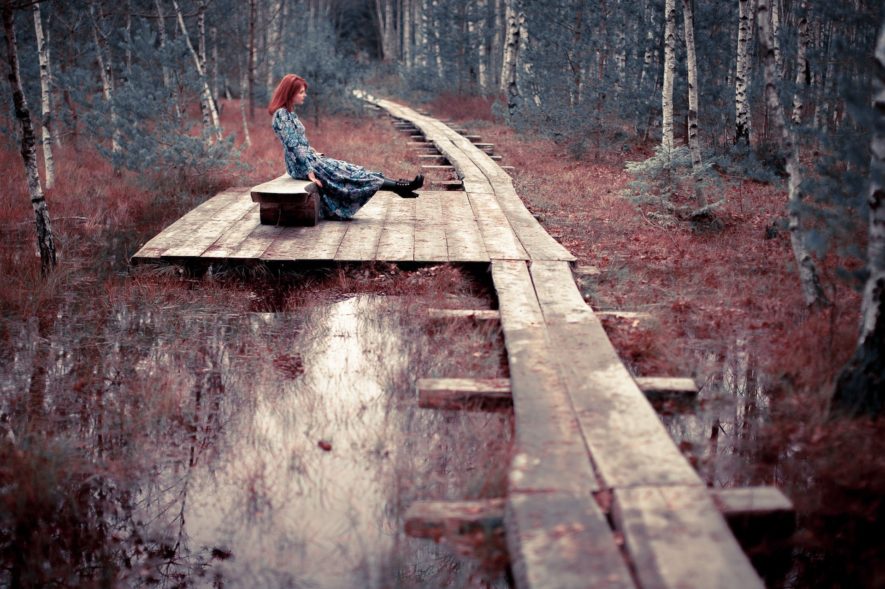 Lithuanian holidays and celebrations include modern secular holidays, such as state holidays, various church holidays, and ethnically specific holidays.
While Lithuania is a Catholic country, Lithuanians also cherish their pre-Christian folk customs. For example, wearing homemade masks and costumes is an integral part of the Fastelavn celebration in Lithuania. On Fastelavn, both Lithuanian children and adults dress up as mythical creatures. Suitably costumed, they then visit their neighbours and acquaintances to ask them for financial or other blessings. The traditional Fastelavn food in Lithuania is pancakes.
Lithuanian folk customs have also influenced the celebration of many Christian holidays in the country. Thus, many important church holidays there incorporate elements of local pagan beliefs. This includes, for example, Easter celebrations: while in many other countries, Easter eggs are delivered by the Easter Bunny, Lithuanians instead receive treats from the 'Easter Granny'.
Lithuanians take a larger number of days off in connection with holidays than Estonians and Latvians. This is partly because when a holiday falls on a weekend in Lithuania, the first day of the following week is considered a day off. For instance, if the Restoration of Independence Day, March 11, were to fall on a Saturday, Lithuanians would get a day off on Monday, March 13. The same applies to public holidays that are always celebrated on a Sunday. That is to say, a holiday that is always celebrated on a Sunday, such as Mother's Day, is followed by a day off on Monday.
In the following list of Lithuanian holidays in 2022, public holidays are indicated in red, while other major holidays are indicated in black.
1 January 2022 – New Year's Day
Laimingų Naujųjų metų! or
Sveiki sulaukę Naujųjų metų! (Happy New Year!)
13 January 2022 – Freedom Defenders' Day
Freedom Defenders' Day is celebrated to commemorate the people who died in clashes with Soviet soldiers. The events took place at the Vilnius TV Tower on 13 January 1991, when the Soviet army attempted to seize power in Lithuania by force after the country declared independence. 14 people were killed in the clashes and more than 1,000 were injured.
14 February 2022 – Valentine's Day
Sveikinu su Valentino diena! (Happy Valentine's Day!)
16 February 2022 – Independence Day
The modern Republic of Lithuania was founded on 16 February 1918. This took place when the Council of Lithuania (Lietuvos Taryba) signed the Act of Independence of Lithuania. The Council of Lithuania was a public body formed by Lithuanian politicians in September 1917.
Su Lietuvos valstybės atkūrimo diena! (Congratulations on the Day of Restoration of the State of Lithuania!) or
Su vasario 16-ąja! (Happy 16th of February!)
8 March 2022 – Women's Day
Su moterų diena! (Happy Women's Day!)
11 March 2022 – Restoration of Independence Day
On 11 March 1990, the parliament of Lithuania adopted an act on the restoration of the independent state of Lithuania. By doing so, Lithuania became the first former Soviet country to declare independence as the Soviet Union was weakening. By then, the Soviet occupation of the country had lasted for half a century. Su Lietuvos nepriklausomybės švente! (Happy Independence Day!) or Su kovo 11-ąja! (Happy 11th of March!)
15 April 2022 – Good Friday
17.04.2022–18.04.2022 – Easter
Sveiki sulaukę šv. Velykų! (Happy Easter!)
1 May 2022 – Labour Day
This day is normally not congratulated on.
1 May 2022 – Mother's Day
Lithuanians celebrate Mother's Day on the first Sunday of May.
Su mamos diena! (Happy Mother's Day!)
2 May 2022 – non-working day due to Mother's Day
05 June 2022 – Father's Day
Lithuanians celebrate Father's Day on the first Sunday of June.
Su tėvo diena! (Happy Father's Day!)
24 June 2022 – Midsummer Day
Su Joninėm! (Happy Midsummer Day!)
6 July 2022 – Statehood Day or the day of the coronation of King Mindaugas
King Mindaugas, who lived in the 13th century, was Lithuania's first and last king. Grand Duke Mindaugas and his wife Morta were crowned king and queen with the permission of the Pope in 1253. This day is normally not congratulated on.
15 August 2022 – Assumption of Mary
This day is normally not congratulated on.
1 November 2022 – All Saints' Day
This day is normally not congratulated on.
24 December 2022 – Christmas Eve
25 December 2022 – Christmas Day
26 December 2022 – second day of Christmas
Linksmų šv. Kalėdų! (Merry Christmas!)
31 December 2022 – New Year's Eve
COMMUNICATION THAT CROSSES BORDERS
Take a look at the increasing importance of exports to your business. We can provide you with translations as well as foreign language informational materials.
TRANSLY TRANSLATION AGENCY BLOG
Transly's blog is written by our dedicated team of translators, wordslingers and editors. We love what we do.
WHAT OUR CLIENTS ARE SAYING ABOUT TRANSLY
Good translations can take your business to a new level. We know how.
We were organising a large event – Tallinn Truck Show – and ordered a press release writing, press release editing and press release distribution service as well as a few translations from Transly. We were fully satisfied with Transly Translation Agency's professional attitude, speed and the results they achieved. Thanks to Transly's excellent work, our press release was published on practically all Estonian- and Russian-language media portals. 100% recommended!
Forest Steel
We needed a translation agency to have our online store translated into Finnish and were looking at quite a few providers. In the end, we decided to go with Transly Translation Agency and have been truly happy with our decision. The online store translation project was fairly large in volume, and every now and then we found additional snippets we had forgotten to send into translation. Despite this and thanks to Transly's team being so forthcoming, the job was always completed very quickly and the entire translation process went considerably faster than we initially expected...
Punktid.ee
Thank you very much for your collaboration! So far, all translations have been done professionally, the translators are competent and the translated texts, which are technical and difficult, are all understandable and correct. The translators work fast and observe the deadlines, which is very important to us. Customer service is professional and reliable. The prices are also competitive. We are very happy with the service and hope to continue this pleasant cooperation.
Translation Agency Customer Feedback: Icopal
icopal.com
GET IN TOUCH, WE'D LOVE TO HEAR FROM YOU
Don't forget to add your e-mail address and files and be sure to submit your enquiry. We will be waiting.