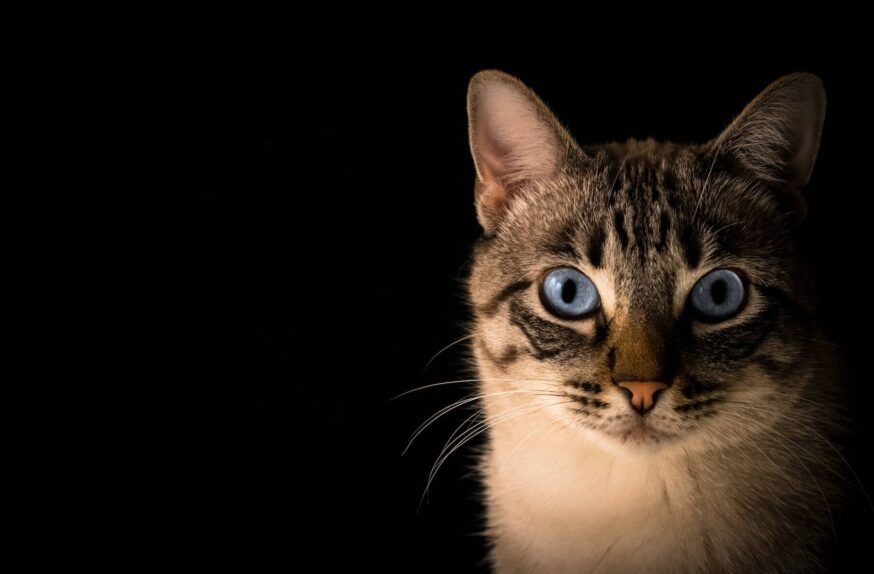 Website translation is one of our most popular translation services. A high-quality website translation creates a trustworthy image for your company. That is why we will translate the website of your company conveniently, quickly and with quality in mind. Manual copying and pasting of website texts is a thing of the past – we use a new technology to automatically export web texts and import translations. In addition to website translation, we also offer content creation, keyword analysis for foreign languages, SEO editing and other services. We keep up to date with the latest developments in SEO and will do our utmost to ensure that the translation of your website appears at the top of the search engine results page.
What does the website translation process involve?
For website translation, send us an e-mail with the following information:
👉 what languages do you wish to translate your website into;
👉 do you want to translate the whole website or parts of it (product descriptions, content pages, blog posts);
👉 what is the deadline for the translation;
👉 which content management platforms does your website have?
We will then send you a quote.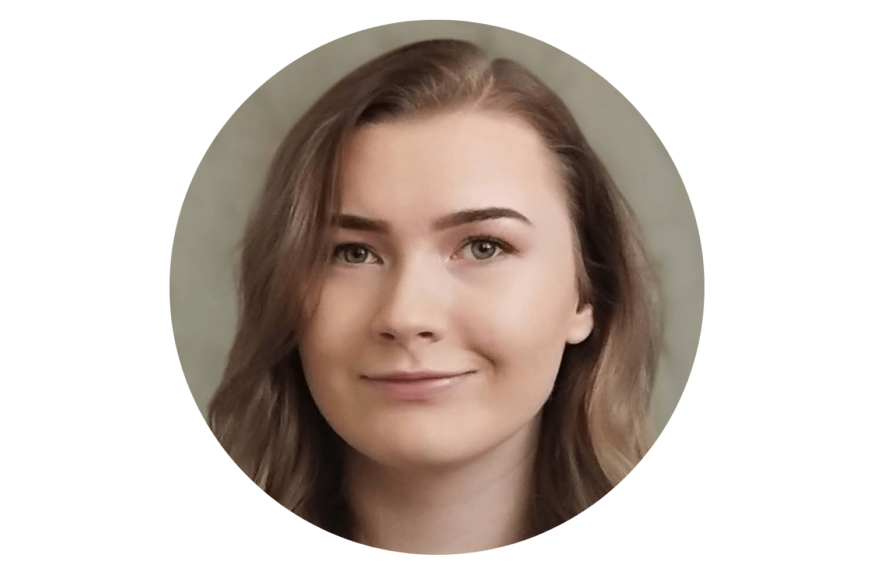 Gerda
Gerda is our talented project manager, whose enthusiasm, warmth and dedication provide the key to happy clients. She is a native of the University Town Tartu where she also obtained her degree in English Philology. In addition to English, she is also fluent in Spanish. Gerda's excellent communication skills, fast replies, and helpful ideas make her a fantastic project manager whose positivity rubs off on others.
Transly Translation Agency has developed a convenient website translation process that saves you time and money.
Enquiry
What makes the website translation process of Transly Translation Agency so special?
There are numerous reasons why you should choose Transly Translation Agency to translate your website.
👉 We promise that we are pleasant to communicate with.
👉 We will always try to find the best solution for you.
👉 We stand out from others thanks to our quick wit.
Here are the top 5 reasons to order a website translation from us.
👇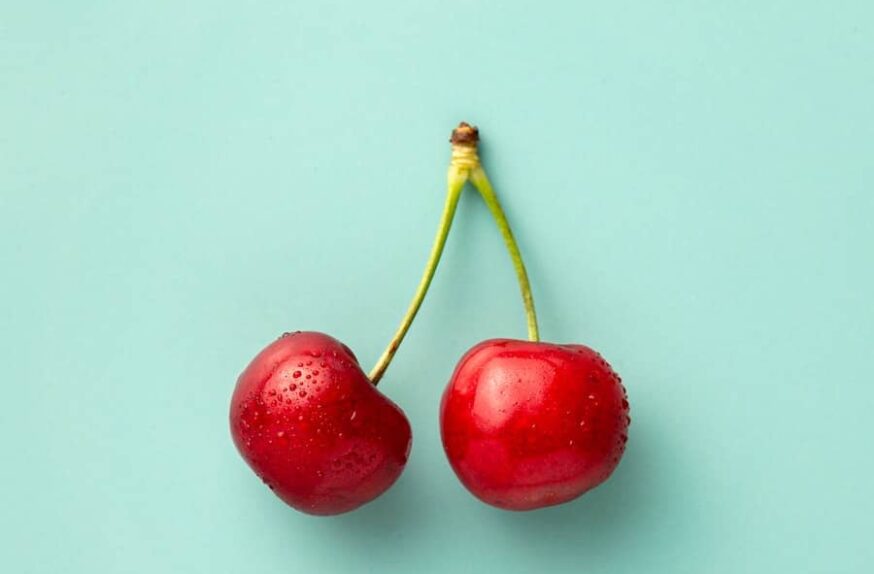 1. High-quality translation and localised content
A great website translation is fluent and flawless – website translations that ignore the correct use of language or have been automatically translated do not inspire trust and can repel visitors. If you wish to translate an Estonian-language website into Russian to attract Russian-speaking people in Estonia, it is generally sufficient to just translate the website. If, however, you are planning to translate your website into Finnish to attract Finnish customers, it is essential to localise the website for the Finnish market. Website localisation means adapting a website to the target market.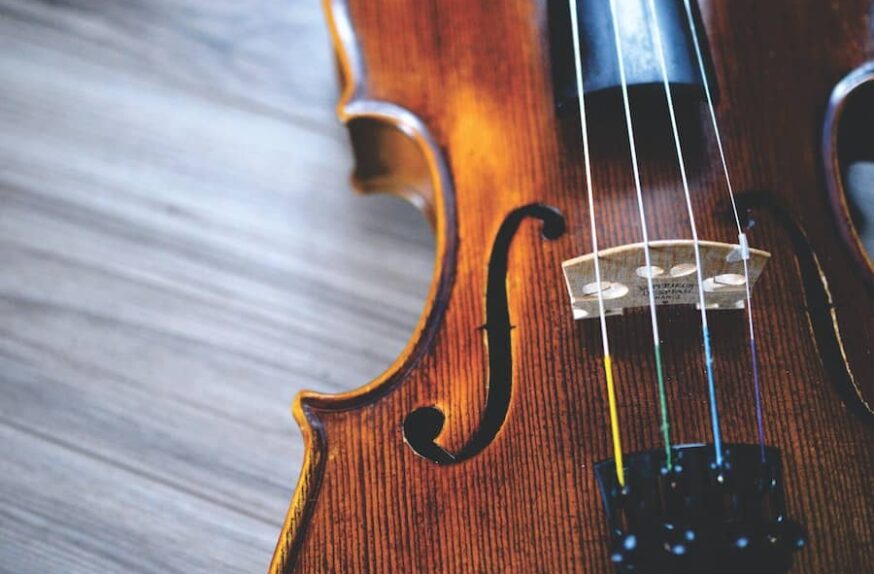 2. Convenient website translation process
With Transly Translation Agency, you do not have to manually copy and paste the website texts into a Word document. We offer a FREE licence for the WPML Multilingual CMS plugin to our clients who use the WordPress platform. WPML allows us to automatically export the texts that need to be translated and later import the translated texts back to the website. There is no fee for inserting the finished translations. If your website is based on a content management platform other than WordPress, we will most likely be able to find an automated solution by exporting and translating files in CSV, XML or other formats. In other words, we will do our best to avoid manual copying and find the most convenient automated solution for you.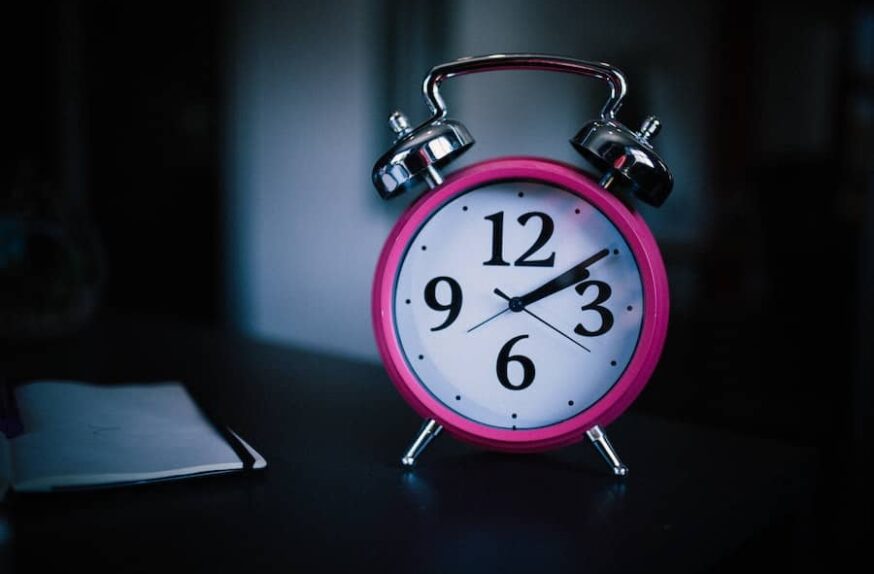 3. Fast website translation
Thanks to our excellent technical capabilities, experienced translators and smooth processes, Transly Translation Agency is one of the fastest providers of website translation. First, we will save you the time that would otherwise be spent on copying website texts manually. Then we will save time by using special software to translate web texts in a variety of translation file formats (XLIFF, XML, CSV, etc.), which makes the experienced translators' job even faster. Thanks to rapidly evolving neural machine translation, our working speed also improves. Modern translation software detects repetitions in a text, which speeds up the work process and makes it more affordable to the client. Once the translations are finished, we will import them to the website and set the new language versions up for you.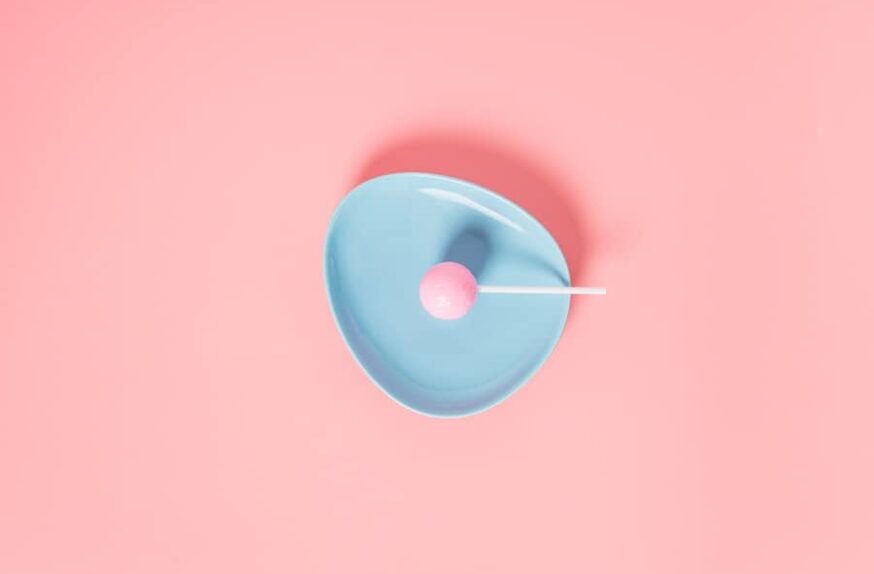 4. A highly visible foreign-language website
We do our utmost to ensure that the translated webpage will be highly visible in search engines. Our translators and editors have SEO knowledge and in the process of translating websites, web texts and blog posts, we take into account strategic keywords. Our website translation technology allows us to translate and import all kinds of labels and categories, image and video meta tags and other content-related texts on the website. In addition, we will adapt the website title and metadata to the target language, taking into account the character limits of search engines. Our translators, editors and content creators will make sure that the title and metadata are appealing in the foreign language and will win more clicks on the search results page than your competitors.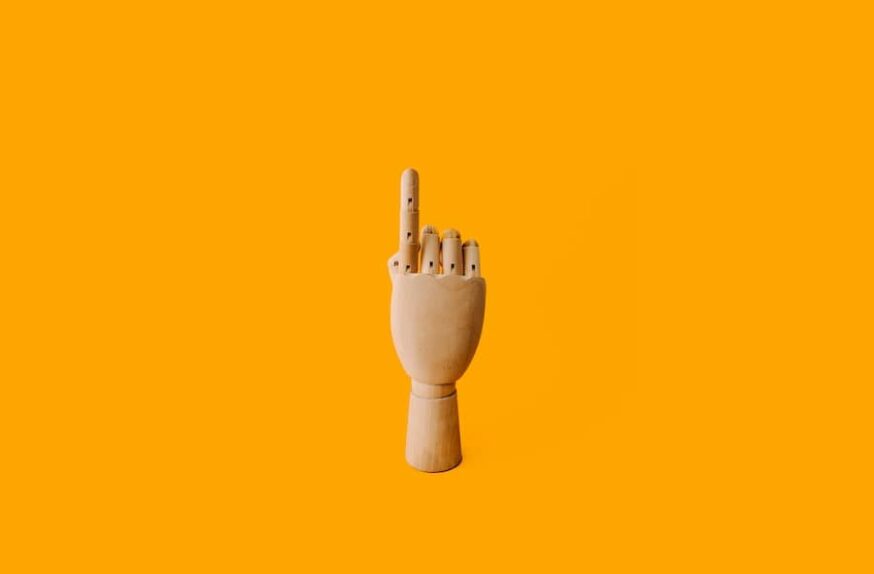 5. Affordable website translation
Our website translation projects are carried out using the most modern technologies and are 95% automated. Thus, there are no additional costs for copying the original texts and inserting the finished translations. We also offer a DISCOUNT on repeated segments in the text. Most of our translators have a Master's degree in translation. When localising a website, we use linguists who live in the target market. This does not, however, mean that our website translation is expensive. Thanks to smart translation software and the latest neural machine translation, we can offer a very competitive price.
Choose a quality translation from an experienced translation agency
About us
Some clients who have trusted us to translate their websites
Frequently asked questions about website translation
For which languages does Transly offer website translation?
We translate websites into English, Russian, Latvian, Lithuanian, Finnish, Swedish, Norwegian, German, French, Spanish, Italian, and many other languages. For instance, we have also translated websites into Arabic, Japanese, Korean, and Chinese. Additionally, we offer content creation and SEO services in English, Russian, Latvian, Lithuanian, Finnish, and Swedish. See our main translation languages.
How long does it take to translate a website?
A translator can translate up to 1,500 words per day, however, editing and technical work also require time. In general, the time required to translate a website depends on the volume of content of the website.
How much does it cost to have a website translated?
The price of having your website translated primarily depends on the volume of content (word count) of the website. Website texts normally feature a fair amount of repetitions. Repetitions are repeating segments, e.g. identical sentences that are repeated on each subpage. We offer a discount on repetitions. When comparing quotes from different translation agencies for website translation, pay attention to what the offer includes: for example, is it an edited translation or unedited translation? When it comes to website translation, it is always wise to choose an edited translation, as it is a text that represents your company. Investing in having your website translated will benefit you for many years to come. A professionally translated website with great online visibility draws in more visitors and helps create a trustworthy image for the company. Therefore, you should always choose an edited website translation.
What does e-commerce translation entail?
E-commerce translation is fairly similar to website translation. In addition to content pages and posts, product information, product categories and labels also need to be translated. E-commerce translation requires more localisation than regular website translation – prices and delivery options may need to be adjusted.
How are WordPress websites translated?
WPML Multilingual, Polylang, LocoTranslate, TranslatePress and Weglot plugins are generally used to translate WordPress websites. Out of these, WPML Multilingual CMS offers the most opportunities and we provide it FREE of charge to our clients.
What are the differences between the paid plugins that are used to translate WordPress websites?
| | | | | | |
| --- | --- | --- | --- | --- | --- |
| | | | | | |
| | | | | | |
| Possibility to use translation software | | | | | |
| | in software, content management | in software, content management | | | |
| Export of content texts, import of translations | XLIFF files, quick and easy | CSV files, additional plugin | | | CSV and XLIFF files, quick and easy |
| | | | | | |
| | | | | | |
| | | | | | |
| | | | | | |
| | 79 euros per year / three websites, free for Transly clients | | | 79 euros per year / one website | |
What are the differences between the free plugins that are used to translate WordPress websites?
| | | | | |
| --- | --- | --- | --- | --- |
| | WPML (free for Transly clients) | | | |
| | | | | |
| Possibility to use translation software | | | | |
| | in software, content management | | | |
| Export of content texts, import of translations | XLIFF files, quick and easy | | | |
| | | | | |
| | | | | |
| | | | | |
| | | | | |
Does the free WPML Multilingual CMS plugin entail any commitments?
If you order a website translation from us and receive a free WPML Multilingual CMS plugin, you will have no binding commitments to Transly Translation Agency. We offer this plugin to our clients because it allows us to provide the most efficient and convenient website translation that is compatible with our quality procedures.
What does WooCommerce online store translation entail?
Translating a WooCommerce online store that is based on the WordPress content management system is similar to a regular WordPress website translation and can successfully be performed with WPML or Weglot. However, in the case of online store translation, the localisation of units, transport conditions, taxonomies, etc., requires more attention.
How are Joomla websites translated?
When it comes to functionality, a website based on the Joomla content management system ranks somewhere between the easy and convenient WordPress and the powerful Drupal. Translating a Joomla website is fairly easy with the newer versions (1.6 and later) of the content management system. For example, the jDiction plugin, which also supports the export of CSV and XLIFF files, can be used to translate the texts of a Joomla website.
How are Drupal websites translated?
Drupal is a very powerful, flexible, functional, and secure content management system. Drupal is best suited for the management of complex, content-rich, and high-traffic websites. File Translation can be used to translate Drupal websites as it allows the source text to be exported and the translation to be imported in HTML or XLIFF format.
How are Wix websites translated?
Wix is a super-simple cloud-based development platform that offers countless customisation options. Wix websites can be translated with the integrated Wix Multilingual feature by inserting the translations manually in content management.
How are Shopify websites translated?
Shopify is an e-commerce platform for shopkeepers who only want their online store to be in one language. Third-party apps must be used to add multiple languages to Shopify. One such app is, for instance, langify (monthly fee starting at $17.50) that makes translating a Shopify online store extremely convenient thanks to CSV, gettext, XLIFF, and JSON files. In addition, Weglot can also be used to translate a Shopify online store.
How are Magento online stores translated?
Magento is a PHP-based e-commerce platform. Magento online stores can be translated by copying the products one by one and then adding the translations to them. A dictionary in CSV format makes the process more convenient. However, the paid AppJetty application (price from $149) makes translating a Magento online store much easier. Weglot can also be used to translate Magento online stores.
How are PrestaShop online stores translated?
Similarly to Magento, PrestaShop is also a PHP-based e-commerce platform. PrestaShop translations are usually added manually. Product information can be exported as CSV files for translation. Weglot can also be used to translate PrestaShop websites.
Website translation finished: what's next?
In order to maintain and improve the visibility of your website in foreign language search engines, the translated content of your website must be updated regularly. We offer automated systems that help manage translations with just a few clicks when updating the website.
What is search engine optimisation (SEO)?
Search engine optimisation is the process of improving the search engine visibility of your website. The higher the position of the website in the search results, the more visitors it attracts. An important part of SEO is content that is structured in a way that makes it visible to web crawlers. We offer SEO in foreign languages, i.e. we will ensure that the translated website appears at the top of the search engine results page.
Why is SEO important for a translated website?
Each language space is different. If, for example, your website is in Estonian and appears among the first results in Google for searches involving your main keywords, then to achieve the same result in Finnish, the translated website must also be optimised. If you are planning to enter a foreign market, it is essential that the content of the website is even more effectively optimised in the target language than in the source language, as there might be more similarly themed websites in that language and, therefore, the competition for the same keywords is even tougher.
How can I get my foreign-language website to show up in the top results on Google?
In Google, content creation and SEO ensure that the foreign-language website shows up among the first results. Optimising your website for only the original language is not enough. Keywords and keyword competitors should also be analysed for any other languages your website has been translated into, based on which any existing texts should be adapted or new texts should be created to better account for the particularities of the language space. For example, in order to succeed with an Estonian-language website translated into English, you would need to create significantly more content than is featured on the original website, as competition in the English-language cyberspace is much more intense: The same keywords are often fought over by tens of thousands of websites. If your Estonian website is competing for broader or short-tail keywords, you may want to take a more focused approach with the English version and aim for more niche or long-tail keywords to attract visitors. Using highly focused keywords for which there is less competition can be an excellent alternative to copious content creation.
What does a permanent partnership for website translation involve?
We also offer permanent partnerships for website translation. This means that we will regularly adapt or translate any new web content you produce. This process can be fully automated, saving you both time and money. This type of collaboration is the best option for website translation projects if your website is provided in multiple foreign languages and you regularly update the content of your website in the original language. In such a case, we will provide all of the translations for the website updates in whatever languages you need. Regular content updates help to secure better search engine rankings for your website and continuously increase the volume of your website in both the original and foreign languages. This ensures better visibility in all markets.
What is keyword analysis?
Keyword analysis consists of preparing a list of your main keywords based on your industry, customer profile, the level of competition, and the products or services you offer. Keyword analysis serves as the foundation of a keyword strategy. Depending on the languages, the keyword strategy, and your goals, keyword analysis can mean identifying anywhere from a few dozen up to a couple of thousand major keywords and phrases. We offer a keyword analysis service for websites in Estonian, English, Russian, and Finnish. However, our keyword analysts have also worked with other languages. In all cases, your keyword analysis project is entrusted to an SEO specialist who is a native speaker of the target language. Using specialists who are native speakers allows us to offer you the best foreign-language keyword analysis service in Estonia.
What is SEO copywriting?
SEO copywriting is the best way to improve the visibility of and boost sales through your website. SEO copywriting combines the best copywriting practices and all tried-and-tested SEO tactics. In other words, SEO copywriting is all about creating effective and SEO-friendly sales copy. The SEO side of the process ensures that the text draws traffic to your website, while the copywriting practices employed to create the content are aimed at persuading the reader to order a service or make a purchase.
The combined effect of these two aspects helps to significantly increase the number of orders received via the website. We offer SEO copywriting services in Estonian, Russian, Finnish and English. Our copywriters keep themselves up to date with the constantly evolving rules of SEO and strive to produce a text that brings more visitors to your website and helps ensure better sales.
See also:
👉Website Translation and WordPress Plugins
👉 The 10 Commandments of Website Translation
👉 What Makes a Great Website Translation?
The implementation of new technologies and the ISO-compliant quality management system ensure a perfect translation.
Send query