While Estonia is a hard-working nation, with only a handful of public holidays compared to its neighbouring countries, Estonians still like to let loose and have fun every once in a while. Some Estonian holidays are very new and based on national identity, whereas the roots of others extend back centuries. Curious beliefs, predictions and mysticism often play an important role in Estonian folk holidays. Public holidays for 2022 are marked in red and other observances in black.
 31 December –

1 January

– New Year
It is traditional in Estonia to celebrate the end of the year and welcome in the new year on New Year's Eve. Estonians wish each other a happy end of the year and a wonderful new year. A popular New Year's activity is the pouring of 'luck' or tin to tell one's future – a tradition that goes back hundreds of years, but is still practised in many families to this day. A clump of tin is melted in a ladle over a flame and, once completely melted, it is poured into cold water. The resulting shape of the metal is then interpreted to make predictions about what the future will bring in the next year to the person who poured it. Predictions related to relationships, children, moving and travelling are considered the most interesting. In Estonia, 31 December is a shortened work day and 1 January is a public holiday.
Head vana aasta lõppu! (Happy New Year's Eve!)
Head uut aastat! (Happy New Year!)
24 February – Independence Day
Independence Day is an important national holiday in Estonia, marking the anniversary of the declaration of independence of the Republic of Estonia on 24 February 1918. Traditionally, tables are decorated with white, black and blue decorations, spiced sprat sandwiches are served and some alcohol is also often consumed. In the morning, a parade by the Estonian Defence Forces is held in a chosen Estonian city, followed by the president's reception in the evening, involving the formal handshaking ceremony, the awarding of state decorations, and an Independence Day gala concert. All of these festivities are broadcast live on television and many Estonian families watch TV round the clock on that day: checking out the outfits of the attendees of the presidential reception and seeing what new concept they have come up with for that year's concert. Estonians wish each other a happy independence day.
Head vabariigi aastapäeva! (Happy Independence Day!)
1 March – Shrove Tuesday, 2 March – Ash Wednesday
Shrove Tuesday is a movable holiday which in 2022 falls on 1 March. Shrove Tuesday was celebrated as the last day of feasting before the seven-week fasting period, which is why old Estonians also called it lihaheitepäev (lit. 'the day of throwing away meat'). Traditionally, people indulged in all the rich foods that they had to give up during their fast: pea and bean soup with pork and, more recently, sweet buns topped with whipped cream. In the old days, everything revolved around the upcoming flax crop: the longer the sledge ride, the longer the flax the following summer. The farther away people went to visit others, the better the crop of flax they would get in the summer. The day following Shrove Tuesday is Ash Wednesday, the first day of Lent, which in the old days was a time of self-examination, repentance, and warding off evil spirits. On Ash Wednesday, people did not visit each other as it was said to bring bad luck. Sleeping in and combing your hair was also not allowed on that day, otherwise, it was considered, one would be lazy and have tangled hair all year long. To bless the fertility of the land, ashes were brought to the field and garden and used to clean rooms and wash laundry.
15–17 April – Easter
In addition to marking the end of Lent, Easter in Estonia also marks the beginning of spring and the rebirth of nature. During this time, pussy willow branches, moss and blooming spring flowers are used as decorations. A very popular Easter tradition in Estonia is egg decorating. Although lots of artificial egg paints are now sold at stores, many families still follow the old Estonian custom of boiling eggs with onion skins to give them a beautiful golden or burgundy colour. Over the last century, the custom of growing Easter grass in a bowl became popular, so that the decorated eggs could be displayed on a bed of fresh green grass. Good Friday and Easter Sunday are public holidays in Estonia. Estonians wish each other happy Easter.
Häid lihavõttepühi! or
Häid munadepühi! (Happy Easter!)
1 May – Spring Day, Walpurgis Night
Walpurgis Night is commonly associated with witches and magic in Estonia. During Walpurgis Night, people light bonfires and dress up as witches. This holiday is especially popular among students – both Tallinn and Tartu are full of partying students that night.
8 May – Mother's Day
Mother's Day is celebrated on the second Sunday in May. On this day, mothers and grandmothers are allowed to rest, children gift them flowers and make the Estonian cookie cake. As the weather is usually quite warm by that time, it is common to go for a walk in the park or sit in the garden with the family.
5 June – Pentecost
The Christian holiday of Pentecost commemorates the descent of the Holy Spirit upon the Apostles. It is mainly celebrated in churches.
23 June – Victory Day, 24 June – Midsummer Day
On two days at the end of June, the cities of Estonia become ghost towns with nobody in sight. People instead spend Midsummer in the countryside, lighting bonfires, barbecuing, and swinging on the village swing. Many ancient folk traditions and beliefs are also tied to Midsummer's Night. For example, people go looking for the fern flower, which only blooms on this magical night, and whoever finds this flower is granted the gift of wealth and special abilities. Over the last century, it became popular to go looking for the fern flower with one's significant other. In addition to Midsummer, Victory Day is also celebrated on 23 June, marking the victory of Estonia against the Landeswehr in the Battle of Võnnu during the Estonian War of Independence in 1919. On this occasion, a Victory Day parade by the Estonian Defence Forces is held every year in a different Estonian city. On Midsummer Day, Estonians wish each other a happy midsummer.
Head jaani! (Happy Midsummer Day!)
20 August – Day of Restoration of Independence
The Day of Restoration of Independence marks Estonia's restoration of independence on 20 August 1991 when Estonia escaped the iron grip of the Soviet Union and formally declared its independence. However, the day was not officially declared a public holiday until 1998. Nowadays concerts and night song festivals are organised in honour of the occasion.
1 September – Day of Knowledge
While the Knowledge Day is not a public holiday, it is still an important day for many Estonians, especially those who go to school. September 1 marks the first day of school, both for those who are starting their first year and those coming back from summer holiday, well-dressed and with a bunch of flowers in their hands. Concerts and ceremonies are held and first-graders receive their alphabet books. It is common to wish students a happy first day of school.
Kaunist kooliaasta algust! (Happy new school year!)
13 November – Father's Day
Father's day is celebrated on the second Sunday of November. On this day, fathers and grandfathers are honoured and people spend time with their families. It is customary to wish happy father's day.
Head isadepäeva! (Happy Father's Day!)
2 November – All Souls' Day
On All Souls' Day, the deceased are remembered, candles are lit on the graves of loved ones or at home.
10 November – St. Martin's Day or Martinmas, 25 November – St. Catherine's Day
St. Martin's Day and St. Catherine's Day may be considered the Estonian versions of Halloween. On the eves of these holidays, children dress up as mardisants or kadrisants (mardi or kadri beggars) and go from door to door wishing people harvest luck and good fortune with their herds and flocks. Mardisants and kadrisants perform songs and tell jokes, for which they expect to receive sweets or apples. Mardisants dress up as men, wearing dark coats turned inside out and beards drawn on their faces with a piece of coal. Kadrisants, on the other hand, wear light-coloured and feminine clothing.
24, 25 and 26 December – Christmas
Christmas is a very important and anticipated holiday in Estonia. For children, the holiday season begins on 1 December with an advent calendar as well as a slipper on the windowsill, which will be filled with candy or a tangerine each day by elves. A traditional Estonian Christmas dinner consists of meat jelly, barley and blood sausage, sauerkraut, and potatoes. The most important day of the holiday season in Estonia is 24 December. On that day, it is customary to attend a church service, visit the graves of relatives to light a candle, and open presents after Christmas dinner. However, presents are not just handed over – everyone needs to read a poem at least two lines long in exchange for their present. At Christmas, Estonians wish each other Merry Christmas or Happy Holidays.
Häid jõule! (Merry Christmas!)
Häid pühi! (Happy Holidays!)
Check out these other posts from our blog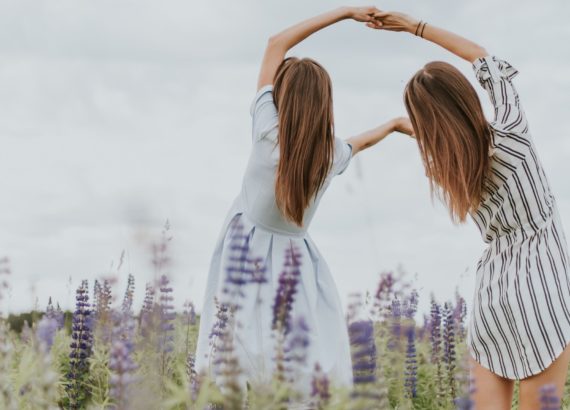 Latvian holidays in 2022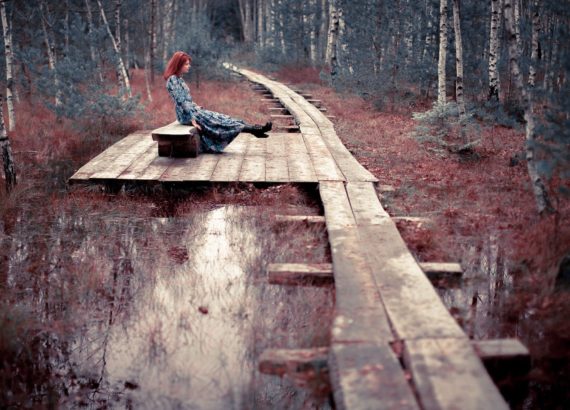 Lithuanian holidays in 2022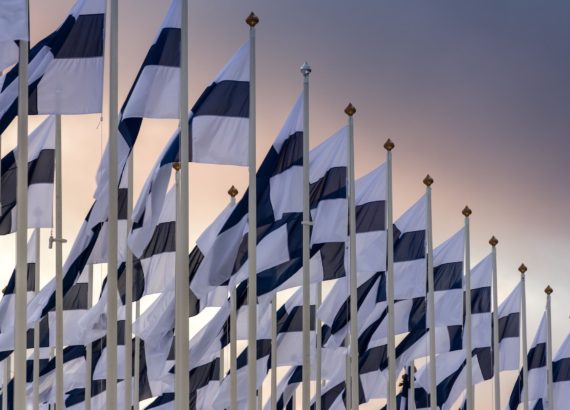 Finnish holidays in 2022
GET IN TOUCH, WE'D LOVE TO HEAR FROM YOU.
Don't forget to add your e-mail address and files and be sure to submit your enquiry. We will be waiting.